I took a much needed gelatin hiatus last week, and I ate a bunch of these instead. On one such occasion, I filled up my monster-gulp cup with some of Taco Bell's exotic, Baja Blast, which is as far as I can tell just carbonated and watered down Margarita mix, which means that it is pretty good as a drink. I brought home this hue thing of bluey sugar water and forgot about it and all the ice melted which made it fairly undrinkable, so I figured the next best thing to do would be to turn it into Jello…I mean, why not, right?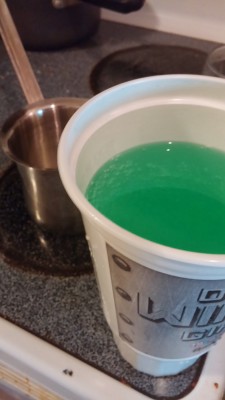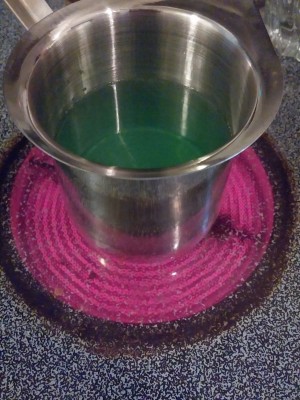 After much stirring, I threw this thing in the refrigerator, and tried to forget about it.
That was pretty hard, because I was really wanting to eat this thing.
I really don't  know what those clumpy bits are on top.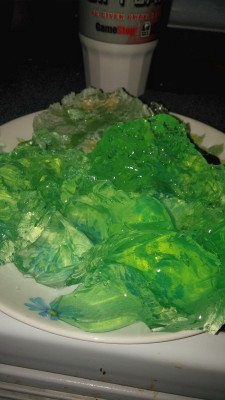 This wasn't very good. The Jello was loose, and it had very little flavor. The flavor that I tasted the strongest was from one of those clumpy bits and it was the worst thing I have ever eaten in the history of food. It might have been clumped up "unflavored" gelatin, but I'm here to tell you that it did in fact have a flavor, and that flavor was awful.
C-